I've come down with a cold! Nothing works like a cold to make you feel sorry for yourself, though I shouldn't complain ... I've only been sick twice in the Middle East.
Here are a few pictures from the previous week:
Doug Pritchard, new co-director of the Christian Peacemaker Team standing next to the unfinished segment of the Israeli "Security" Wall in A'Zariya.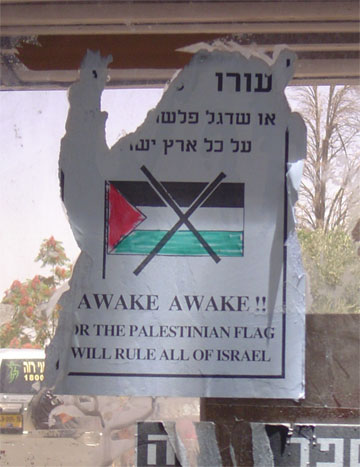 A poster on a bus stop in Jerusalem
Hashim, a Palestinian human rights activist, with his son Tamer at their home in Hebron.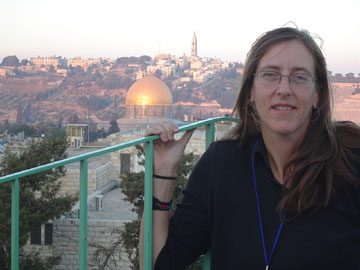 Another one for mom: Sophia in Jerusalem overlooking the Dome of the Rock