A
few pictures ...
I've got over 120 tests to grade so I am still short on time to catch up on my writing. So here are a few pictures instead ...
Important Note:
Voices in the Wilderness is going to help me buy a wheelchair for Ahmed, even though they are not really an aid organization. If you would like to make a contribution to the wheelchair, send it to:
Voices in the Wilderness, 5315 N. Clark St., Box #634, Chicago, IL 60640.
On to the pictures ...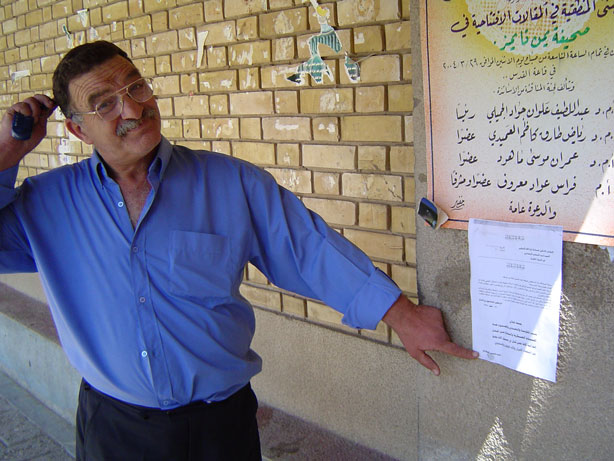 A Fatwa posted in the Baghdad University Campus ... calling for the people of Baghdad to help the people of Fallujah with aid and to resist the occupation.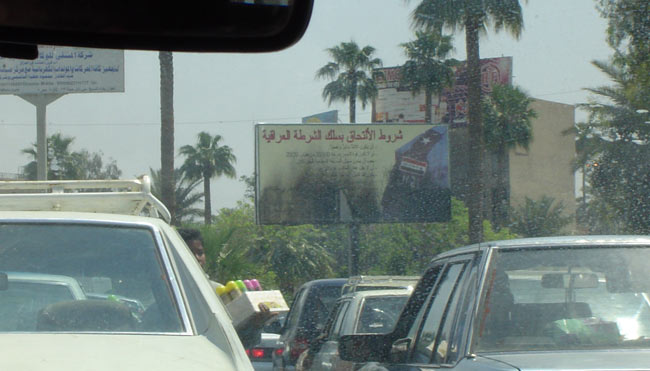 A Billboard in Adamiya, a neighborhood in Baghdad. These billboards are around town letting people know what the qualifications are to join the Iraqi Police. This paticular sign has been torched, according to our interpreter, several times.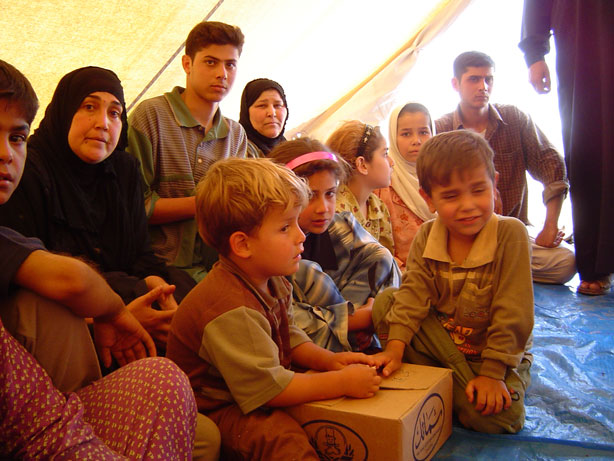 A family from Fallujah, newly arrived to the refugee camp set up by the Red Crescent Society in Baghdad.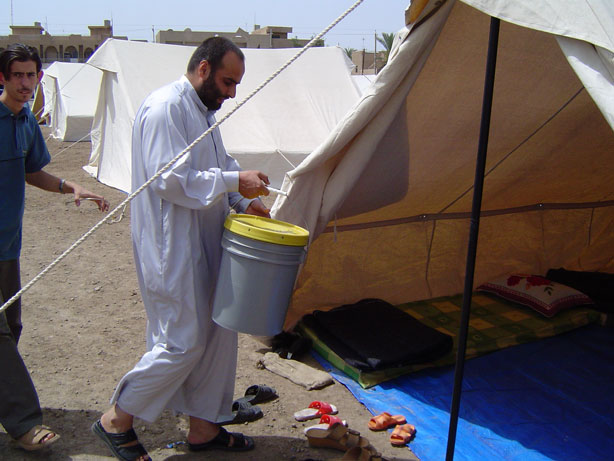 Delivering aid supplies to Fallujah refugees. The Abu Hanifa mosque in Adamiya had assembled many canisters like this one full of basic hygiene supplies to be given out to Fallujah families.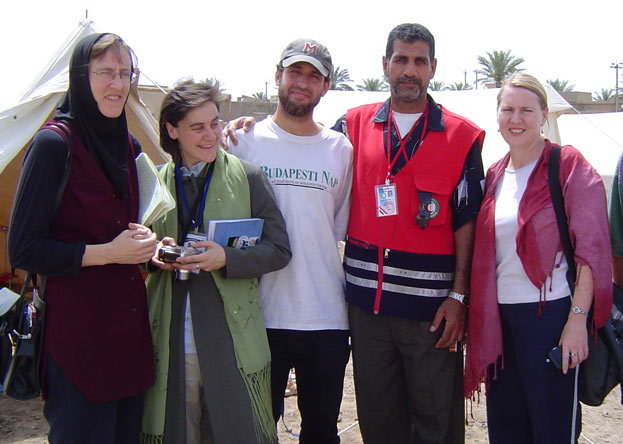 Myself, Jo Wilding (Circus 2 Iraq), David Martinez (independent filmmaker), Red Crescent Society Air worker, and Donna Mulhearn (Our Home Iraq) at the Refugee Camp in Baghdad.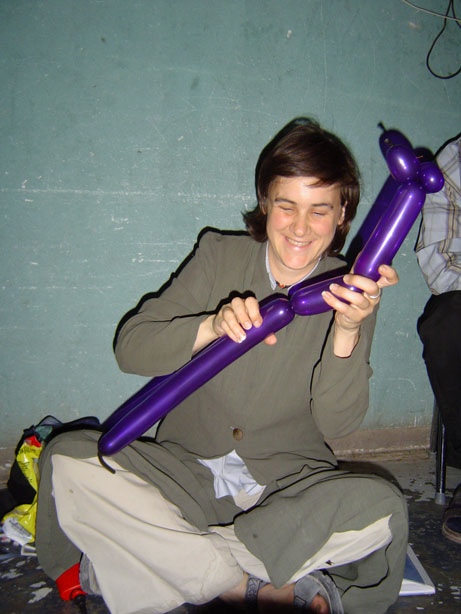 Jo making balloon animals for refugee kids.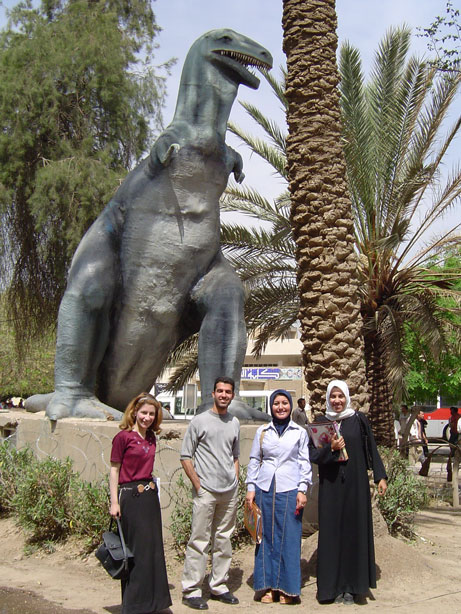 Some of my Baghdad University English language students outside the Natural History Museum (located on the campus in Bab Mouadhem)